What are the variations between hair scissors and regular scissors?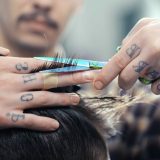 Many of the people use normal hair cutting scissors to clean their beards. Some of them use regular scissors to cut their hairs. If you want to cut a new model cutting, you have to use the haircutting scissors. This will help to get the exact hairstyle without any hardness. Let's see the difference between hair scissors and regular scissors.
Some of the major variations between the hair and regular scissors are
      The level of blade sharpness may vary
      The steel type and quality used to create the scissors may vary
      The steel quality may decide the lifetime for scissors sharpness
      The blade will design with a particular angle to cut hair not the paper

Are the dull scissors cause split hair ends?
The sharp and hair cutting scissors will cut clearly your hairs but the normal or regular scissors don't design to cut the hairs. So those blades are soft and cause the frayed cut which leads to split ends. The soft blades mostly pull the hair rather than cut them, so it results to split ends. This is one of the most variations when compared to hair scissors vs regular scissors.
Cutting hair with hair or regular scissors
Which one is best to use to cut the hair – regular or hair scissors?? Most of the people having this question. The best way is to use the haircutting scissors because it is designed to cut the hairs only. The hair scissors are designed with highly sharp blades with the perfect angle but the normal scissors are designed with soft blades.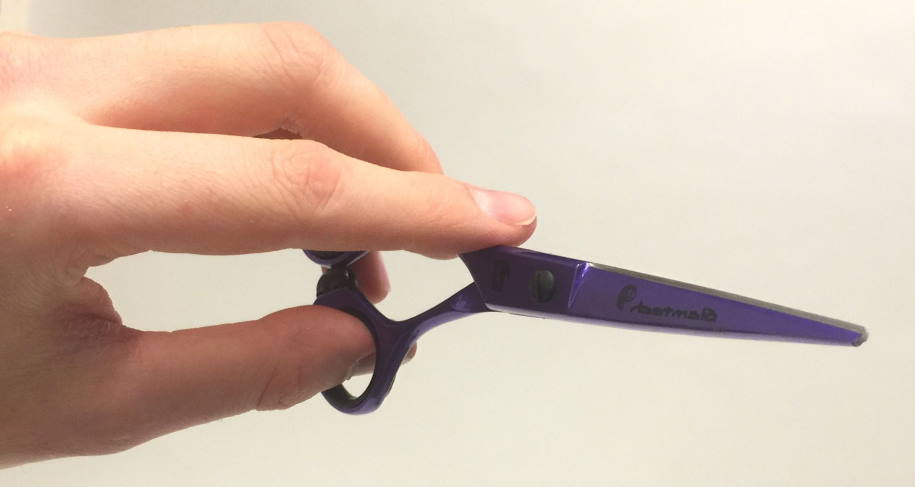 Ways to keep your hair scissors sharp
After some long usage, the hair scissors may lose their sharp edges. You can sharpen the scissors in many ways but it doesn't cut the hairs like the new one. So the best way is to use the new sharp blades to cut your hair.
Final thoughts
If you are using normal hair scissors to cut your hair or beard, you can notice that it is not clean-cut and also cause split ends. The split ends will stop the hair growth and also weaken the strength of the hair. The shears scissors are designed with finger holes which helps to hold the finger comfortable and make you cut the hairs easily. So always try to use the haircutting scissors only to cut your beards and hairs.